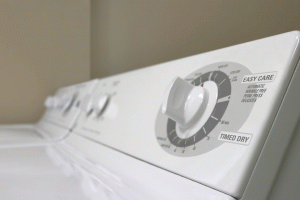 Plenty of homeowners acknowledge the importance of cleaning dryer vents, but don't want to make an investment in professional dryer vent cleaning. Cleaning kits available in the hardware store might seem to do the trick, but do not approach the results of a professional cleaning. Why is it dangerous to DIY your dryer vent cleaning?
Dryer Fires Are Serious
Every year, there are over 15,000 dryer-related fires in the United States, and failure to properly clean dryer vents is the leading cause. The property loss from these fires adds up to over $35 million. Since dryer fires are more likely to occur when lint, dust and debris are accumulated in vents, carefully cleaning the entire vent system dramatically reduces the chance of a fire.
Why Should You Trust a Professional?
Dryer vent cleaning offers a wide range of benefits to your home and the health of your family. Dryer vent cleanings, when performed by a trained professional, will:
Improve your home's air quality by removing all debris and household allergens from your vents, preventing recirculation in your air supply.
Reduce the likelihood of a fire in your dryer by taking out lint from the dryer ducts and ventilation system. Lint accumulation stops hot air from leaving the dryer, which raises the temperature inside and can lead to ignition.
Increase your dryer's energy efficiency, because it will not need to work as long or as hard to dry your clothing.
DIY Can Cost You
Many dryer vents have 10-40 feet of ductwork with numerous bends that make it difficult to clean without professional equipment. Each bend in your ductwork requires 5 additional feet of brush length, so conventional brushes won't do the trick. We get calls every year from homeowners who attempted to clean out dryer vents and ended up with the brush from the kit wedged inside of dryer ductwork, causing much more harm than good. Instead of spending money on a brush kit only to end up calling Clean Sweep anyway, make the right call the first time!
Professional Dryer Vent Cleaning from Clean Sweep
Call Clean Sweep Maryland today at 410-558-1111 for professional service designed to keep your family safe from dryer fires.